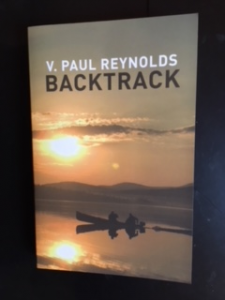 By V. Paul Reynolds
From Islandport Press, a seasoned Maine outdoorsman retraces his steps with precision, poignancy and pluck. "Backtrack" will deepen your connection to the outdoors, bring a smile, and may even stir your soul.
From deer camps and green drakes and tips and recipes, to outdoor calamities and astonishing success in the field, it's all here. More than 50 great memories and moments, presented in these stories of his outdoor adventures, will entertain, inform, and inspire you. I've read this book once already, and I plan to take it with me to read Paul's deer hunting stories again in my deer stand in November. – George Smith, Maine outdoor columnist
Send a check for $16.95 ( includes postage) to Maine Outdoor Publications, 51 Branchview N., Ellsworth, ME 04605.
For more stories and articles about hunting, fishing and the outdoors, be sure to subscribe to our monthly publication, the Northwoods Sporting Journal.
To access past copies of the Northwoods Sporting Journal in digital format at no charge, click here.