October: The Sportsman's Gift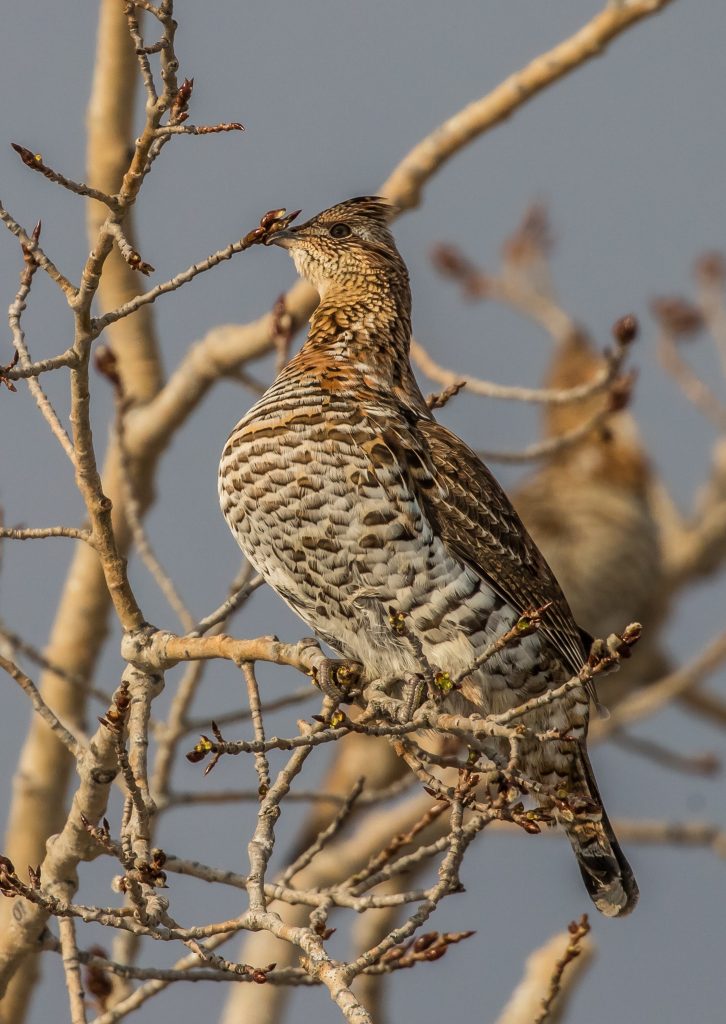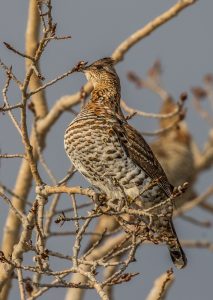 By Dennis Jensen
The month of October is a gift, a gift of memories and the gift of today.
Sitting at the desk, staring into the vertical, empty white space on my computer, I am trying to come up with a good topic for, arguably, the most challenging month of the year, at least for outdoors folks.
And the more I thought, the more I began to reflect on the astounding things we did, over the years, during the month of October and the memories came flooding back.
Let me count the ways:
That mid-October morn, after a freak, wet 6-inch snowfall that blanketed the woods as I sat in a sugar maple tree almost 40 years ago. I managed to release an arrow that went through the chest of a good-sized doe. That was my first Vermont deer in archery season and remains one of my best days in the woods.
That cold, windy late-October day, pushing the woods all alone and somewhat amazed at how close I could get to the number of squirrels out and about, looking for acorns. They were making a ruckus as they worked their way through the leaves, so much so that my noisy steps went unnoticed.
Then, just as I peaked a little hill, I spotted movement, a turkey. Moments later, I looked on as a half-dozen birds were scratching the leaves about, searching for any food they could find. I had ducked down and, as they moved behind a little rise in the terrain, I low-crawled another 10 yards or so. As the birds came out from behind the rise, I picked a large hen, pulled up and shot her.
Again in the turkey woods, I can clearly remember the morning when I first called in a flock of birds, back in the late 1970s. Jim and I set out one late October day and, glory be, there was a fresh, two-inches of snow on the ground. We would get to track the birds! About an hour into our hunt, we jumped one small flock too far out of range. Jim decided to head to the right and I swung down below.
I never saw those birds and, after about a half-hour, I stopped and sat on  a big stump for a rest. I was on a small rise and could not see the terrain in front. I was calling intermittently and, a short while later, a snow squall came roaring down. The snow was falling almost horizontally and, of course, I continued to call. Suddenly, the head of a hen popped up in front of me, not 30 yards away. Gun in lap, I froze, the snow coming down like crazy. A few more birds appeared and then, still calling, I watched a big long beard come up over the rise. Then I saw something I had never seen before.
That tom fanned out, a second long beard appeared and he did the same. Then a third long beard came up and he too went into full fan. Two more long beards followed but they did not display. With the snow still falling furiously, I had five long beards, at least three jake birds and about 20 hens right in front of me, all in shotgun range.
What to do? They were so close I feared that by making a move, pulling my shotgun up, they would let loose with that give-me-away putt. Anyway, I decided to act. One big tom stepped behind a thick ash tree and, when he did, I brought the shotgun up to my shoulder. (Here is a good place to make an observation about turkey behavior; I have seen this before. If you have one or two birds before you and you move, they will scatter in a heartbeat. But for some reason, when there is a big group of the birds, they will putt, for sure, but there is a delay in making a hasty getaway. It's almost as if the birds are waiting for some kind of confirmation.)
Anyway, when the tom stepped out in front of that ash tree, I fired and he dropped, flopping. He weighed over 19½-pounds, had a nine-inch beard and one-inch spurs. It remains for me the greatest accomplishment, in the October turkey woods, ever.
I never even got to discuss all of the other offerings in October — bear hunting, the waterfowl season, the small game season and the youth hunts, all held in October.
The month of October is a gift, a gift of memories and the gift of today.
Dennis Jensen is the outdoor editor for the Rutland Herald and Barre Times Argus, a freelance writer and a longtime member of the New England Outdoor Writers Association. Contact him at [email protected]
For more hunting articles, be sure to subscribe to out hunting, fishing and outdoor magazine, the Northwoods Sporting Journal.
To access current and post issues of the Northwoods Sporting Journal in digital format at no charge, click here.