New Record Maine Lake Trout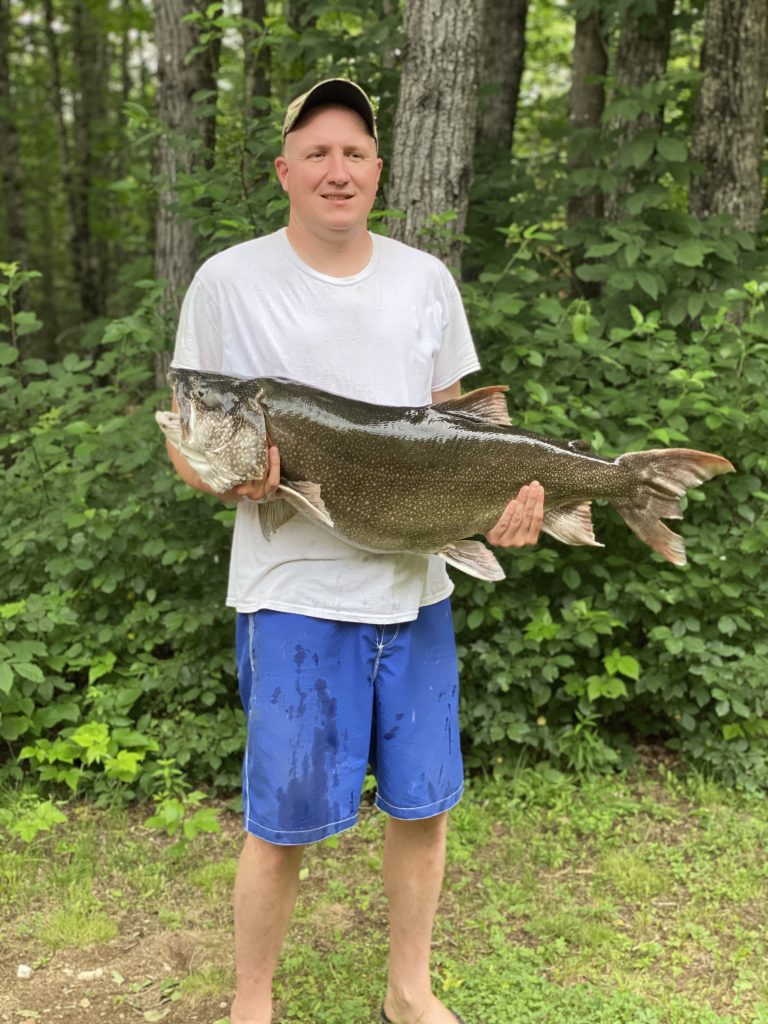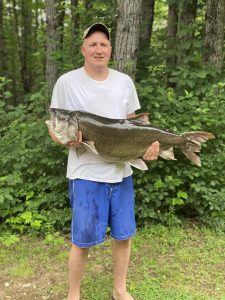 Andover Man Catches Record Togue
Erik Poland, 34 of Andover, caught a lake trout July 2, 2020 that broke a 62-year-old state record. Poland's togue measured 44 inches and was certified to weigh 39.2 pounds! The previous record was a 31.5 lb lake trout caught at Beech Hill Pond in 1958 by Hollis Grindle of Ellsworth. Both fish were caught trolling.
Poland's record fish was caught at Lower Richardson Lake in the Rangeley area. The Andover angler told Bangor Daily News outdoor writer John Holyoke that the fish was in 94 feet of water. He was fishing 15 colors of lead core line with a DB Smelt lure. Poland fought the fish for more than an hour and eventually was forced to land the played out fish with his bare hands.
For more fishing and hunting articles, be sure to subscribe to our monthly outdoor magazine the Northwoods Sporting Journal.
To access past copies of the Northwoods Sporting Journal in digital format at no charge, click here.