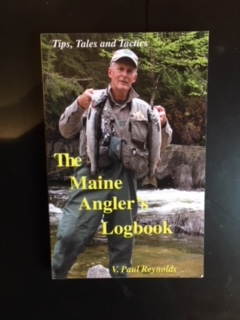 Like his popular hunting book, Maine Deer Hunter's Logbook,
the veteran outdoor writer and lifelong angler recounts
tips, tales and tactics gathered from his years on
the waters of Maine, New England, Labrador, Newfoundland,
Alaska and the West. Send a check for $17.95, plus $2.00 for postage to: Maine Outdoor Publications, Maine Outdoor Publications, 51 Branchview N., Ellsworth, ME 04605.
For more articles and stories about hunting, fishing and the outdoors, be sure to subscribe to our monthly publication the Northwoods Sporting Journal.
To access past copies of the Northwoods Sporting Journal in digital format at no charge, click here.