By John Floyd
As open water fishing seaso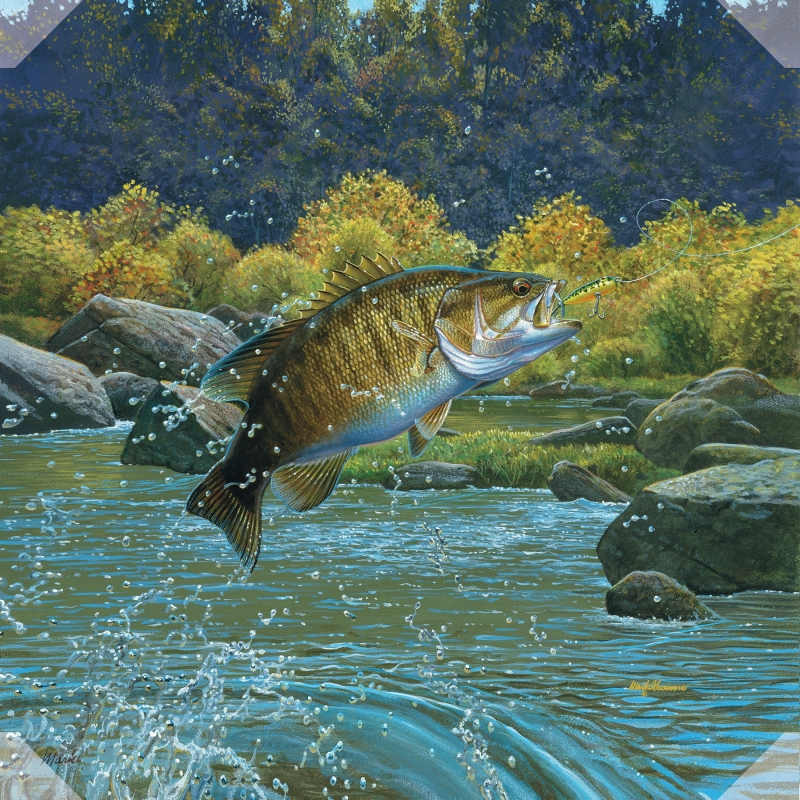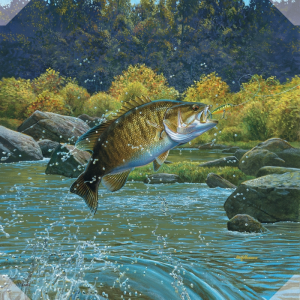 n begins, it's a good time to review the new Maine Fishing Laws handbook and any new rules and laws in effect this year. While bait rules and bag limits get a lot of attention, it's also a good idea to brush up on existing general fishing laws. Here's a look at three most common mistakes I see anglers make under some of the not-so-well-known Maine general fishing laws and rules.
The law: Removal of Heads and Tails
"It is unlawful to alter the length of landlocked salmon, trout, togue, lake whitefish, and bass unless the fish are being prepared for immediate cooking. It is unlawful to possess or transport fish dressed in such a manner that the species of fish cannot be identified; unless the fish are being prepared for immediate cooking (smoking does not constitute cooking) (Title 12, §12601)."
This law is one that a lot of anglers stumble over – Maine residents and visiting sports alike. You may be keen on daily bag limits, diligent about minimum and maximum length limits and gladly conform to all fishing regulations as you understand them, but if you bring your two salmon home, cut them into steaks, vacuum seal them and stick them in the freezer next to your venison loin for a Maine style surf and turf next weekend – you just broke the law. The same applies to filleting your fish and freezing them for later. Unless the fish is being prepared for immediate cooking, the heads and tails must stay on – freezing and smoking do not count as immediate cooking.
While this rule specifies the fish which may not be altered in length, it also prohibits the dressing of any fish in a manner that causes the species to be unidentifiable by a game warden. So don't think about freezing your perch fillets either.
The law: Possession Limit (All Fish)
"A person shall not possess at any time more fish than may lawfully be taken in one day (Title 12, 12602-2)."
In my experience, this rule is the most overlooked by visiting sports who are fishing without a guide. Most anglers have identified size and length limits and the daily bag numbers for the species they are after, but few realize that Maine's possession and daily bag limits are one in the same. I remember returning to the dock at a sporting camp with my clients one afternoon and seeing a group of non-guided anglers hauling a pile of fish with them back to their cabins. They had each limited out on smallmouth and were having a great time. I knew they were only on their second day of a weeklong trip so I brought their group leader aside and gently gave him the lowdown – if they wanted to keep any fish tomorrow, especially a potential trophy; they had better eat some fish tonight! Everyone ate fish that supper.
The law: Failure to Label Fish / Possessing Gift Fish
"It is unlawful to keep bass, landlocked salmon, togue (lake trout) or trout at any sporting camp, hotel, public lodging place or any place other than a person's residence without attaching the name and address of the person who caught the fish (Title 12, §12608)."
"A person who does not possess a valid fishing license issued under chapter 913 may not possess a fish or any part of a fish given to that person except a person may possess in that person's domicile a gift fish that was lawfully caught and is plainly labeled with the name of the person who gave the fish and the year, month and day the fish was caught by that person. This section does not apply to baitfish (Title 12, §12613)."
This law is the one that makes my smallmouth bass clients grin and ask if I'm pulling their leg when I inform them about the labeling requirement if they bring their catch back to camp. Most are used to filleting and vacuum sealing their fish for later consumption. Even after I detail how to package and freeze the fish whole (remember they cannot be altered until immediate cooking) and provide a Sharpie to label the freezer bag, at least half of the anglers still think I'm joking.
When the bite is hot and a white perch fish fry is planned, anglers sometimes keep more fish than they should. Naturally, the idea of gifting some fish to a friend or neighbor comes to mind. If the receiver of the gift fish holds a valid Maine fishing license, all is well. If the recipient does not have a fishing license, the angler must label the fish in accordance with the rule above. A simple act of kindness can put an unaware person, who may not even fish, outside of the law. The temporary lodging rule can also be a costly one; every fish counts as a separate violation.
____________
John is a Registered Maine Guide, an NRA Certified Instructor and is the owner of Tucker Ridge Outdoors in Webster Plantation, Maine. He also works as a freelance outdoors writer and can be reached at [email protected] or on Facebook @writerjohnfloyd.
For more articles and stories about hunting, fishing and the outdoors, be sure to subscribe to our monthly publication the Northwoods Sporting Journal.
To access past copies of the Northwoods Sporting Journal in digital format at no charge, click here.