Overhauling the Maine Deer Hunt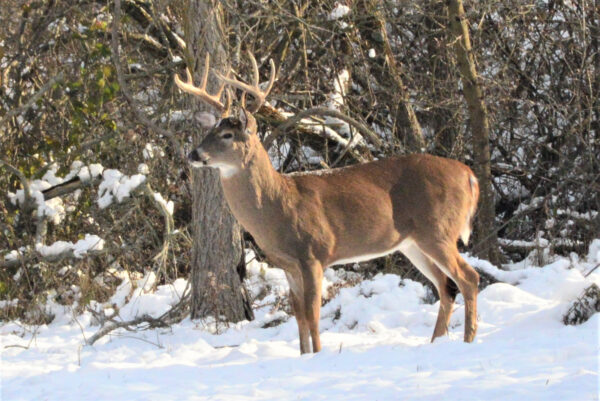 By V. Paul Reynolds
Last fall in this column I reported:
****
"Clearly, the any-deer permit system needs a thorough overhaul. Through a legislative order, a stakeholder group has been assembled and is conducting meetings this fall and winter to address the issue. No doubt there will be a public input period once the group has drafted a recommendation.
Part of the charge to the stakeholders is as follows: "the stakeholder group should consider recommending changes that will allow the Department to continue to meet deer management objectives while also providing a transparent system that has some predictability and equitable access for hunting opportunities."
SAM Survey
The Sportsman's Alliance of Maine SAM is surveying its membership to get feedback that will be fed into the overhaul process.
If this situation presents itself as an opportunity to vastly simplify the deer management process, particularly for hunters confused by the complexity of it all, we can only hope that the stakeholder group seizes the day."
****
Fast forward. The stakeholder group did its work, legislation was drafted (LD 116) and, according to SAM spokesman David Trahan, a major change in the doe permit system has been drafted and will soon be "out of committee" and on its way for a legislative vote and enactment.
As explained to me, this is how the overhauled doe permit system will work. Next fall a big game license will allow a hunter to harvest a doe, (with a permit) and a buck in any WMD where any-deer permits (ADPs) have been issued. The hunter can harvest a buck, like the past, but, will also have the option to apply, (free) and if chosen, purchase for $12.00 an antlerless deer permit in appropriate WMDs. Under this scenario, a permitted hunter would be able to harvest both a doe and a buck in the doe-rich WMDs. Additional permits that are unclaimed can then be purchased over the counter for the same $12 each. The best part of all is that once you obtain your doe permit, you are free to harvest a doe and a buck in your season of choice: bow season, November firearms season or the muzzleloader season! For example, a bow hunter with a permit can take a doe during the October bow season and then take a buck in November
According to Trahan, there are two advantages accrued from this approach: 1) More effective deer population management 2) A significant amount of additional revenue ( from the sale of antlerless permits) to be earmarked for purchasing protecting deer wintering habitat, including predator control.
Better System
Is this a better system? Have the stakeholders and lawmakers seized the day? At face value, this overhaul seems to be logical and generally comprehensible, and worth a try. The public may have thoughts about this overhaul before it becomes the law of the land.
A fellow deer hunter, with whom I discussed this new approach, popped this question: "Why not simply allow a licensed deer hunter to harvest both a buck and a doe in the doe-rich WMDs and be done with it?"
Hmm. Your thoughts?
For more articles about hunting, fishing and the great outdoors, be sure to subscribe to the Northwoods Sporting Journal.