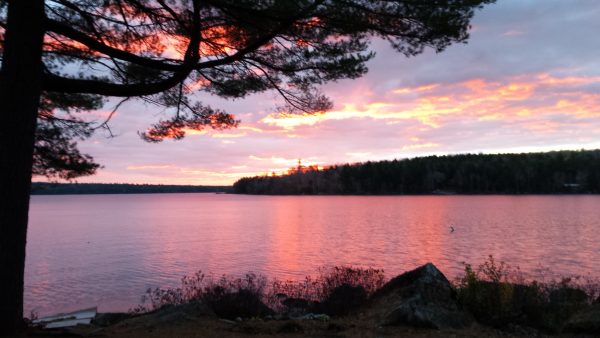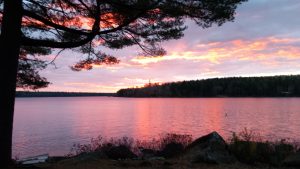 The Sporting Journal's "New Normal"
Some sage once said that in life "change is the only constant." How true that is. The Covid-19 era underscores the profound nature of change like nothing we have seen in many years. Uncertainty, confusion, and anxiety have seemingly combined to put fear as the central emotion that seems to have our country in its grip. New terms or trendy buzzwords have burst forth in our Covid-19 lexicon. One of the most used and least uplifting, in our view, is "the new normal."
We could be wrong but it seems that the Covid dooms dayers invoke this dreadful term, with all of its dire implications, to frighten us into social submission. "We will never shake hands again, or hug a person we care about." And how long will it be until we will see human faces again without masks? Is it a clinical, joyless world that lies ahead without smiles from passersby on the street, or physical contact when meeting another kindred spirit for the first time?
As an outdoor magazine, we are obliged at times like this to be a little introspective: 1) Does this change anything for our customers, our advertisers and our readers? 2) Do we need to approach our publishing obligations any differently? 3) Is there a so-called "new normal" for the Northwoods Sporting Journal, or is it business as usual?
Like so many individuals and small businesses confronting this strange era we will "feel our way," and try mightily to face the future with forethought and renewed optimism. Here is what we do know.
In Maine, and hopefully elsewhere, the conservation heritage remains intact and vibrant. We see it everywhere. More than ever, people – eager to get out of the Covid-19 box and away from the TV – are finding solace and hope in the Great Outdoors, fishing, camping, hiking, kayaking and simply breathing and relishing Maine's precious fresh air and the sweet scent of pine and balsam on the breeze.
This fall, when the October colors debut and the frost kills the pumpkins, hunters from near and far will take to the woods. No mask required, just an orange hat, vest and a hunting license.
And the Northwoods Sporting Journal, which has been serving outdoor folks for more than 27 years, will continue to do so. As is our aim and obligation, we will continue to publish a comprehensive outdoor monthly, featuring close to 50 outdoor columnists each month. We never rest on our laurels, but keep on building one brick at a time a better outdoor magazine and cutting edge website for our customers, readers and advertisers alike! This month we welcome aboard three new writers, native trout advocate Bob Mallard, Aroostook Game Warden Kale O'Leary and trapping writer Blake Dougerty.
So we wish you all an outdoor autumn to remember. And we join you in prayers for a return to peace for our country, for a vaccine, and for health and a return to prosperity.
V. Paul Reynolds, editor
Northwoods Sporting Journal
For more stories and articles about hunting, fishing and outdoors, be sure to subscribe to our monthly publication, the Northwoods Sporting Journal.
To access past copies of the Northwoods Sporting Journal in digital format at no charge, click here.