Libby Camps Open for Business
By Ben Rioux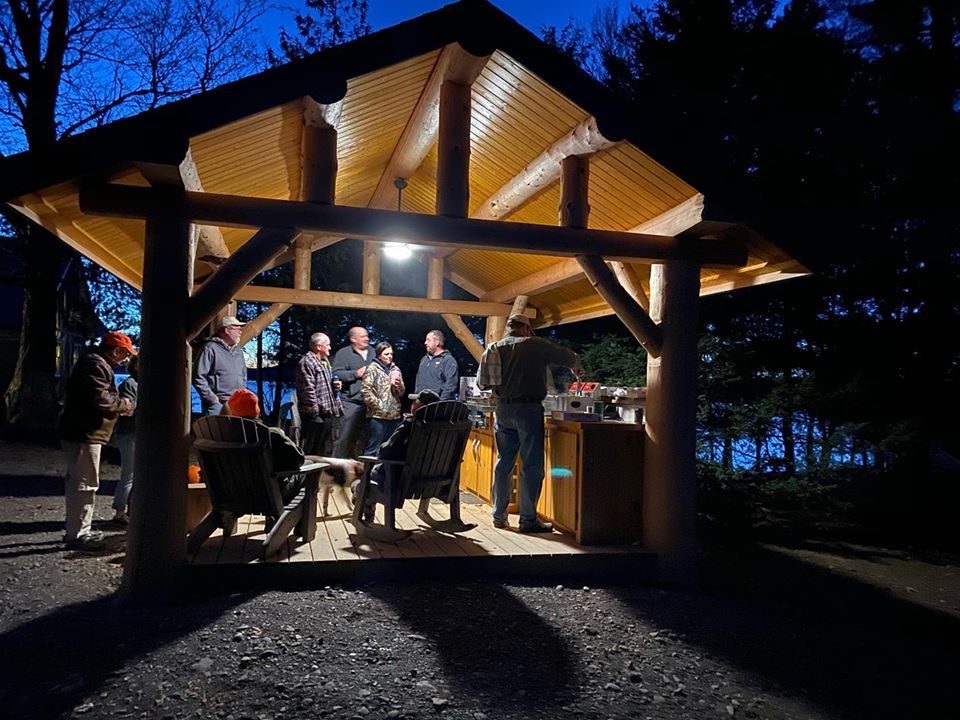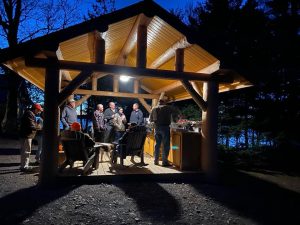 Libby Camps has been around since 1890, and during those 130 years we've endured our fair share of hardships from pandemics to depressions to world wars and everything in between.  Regardless, it goes without saying that Covid-19 and recent events weigh heavy on our lodge, guides, and guests.  We look forward every Spring to hosting our regulars and to introducing new faces and families to our little slice of heaven, and it saddens us that this recent pandemic has thrown a wrench in those plans.  Still, we will move forward with a positive attitude knowing that we can only work with what we are given, and will do so with optimism, excitement, and hope for the future.
As it stands, our camps are open for Maine residents in June, and should be able to accept our out of state guests starting in July; pending loosening of restrictions from the governor's office regarding visitors from other states. If you fit the criteria as a Maine resident for June, we urge you to consider booking a trip to visit us. With all the travel restrictions in place, there is simply no better time to get out and explore what your beautiful state has to offer.  Our historic lodge boasts walking, driving and fly out access to over 3.5 million acres of wilderness playground.  Fly fishing for brook trout and landlocked salmon are at their very best during this time, and our guides are eager to take you and your families out on the water.  They love working with all skill levels, and will show you a much more enjoyable version of social distancing.
If you do NOT fit the criteria for June, we are currently offering to reschedule in July (pending loosening of guidelines) August, or September. Fun fact – some of the largest brook trout caught at our lodge last year came in July and August, and the only thing more gorgeous than the Fall foliage of September are the colored-up brook trout!  Guests who prefer to move their reservations to 2021 or beyond will have that option as well.  Please contact the lodge for more details.
To sweeten the pot, and as a way of giving back to our loyal guests, every reservation made for the 2020 season for stays from June through September will be entered to win one of two FREE guided trips at Libby Camps to be used in 2021 or 2022. These are 2-night, 2-day fully guided stays for two people that include lodging, meals, and two days of guided fishing. All residents and non-residents who currently have trips booked, as well as those who work with us to move their reservations to another available date in 2020 will be eligible to win one of these free trips as well. The drawings will be held in October 2020, and more contest details and eligibility requirements will be available on our Facebook page and at www.libbycamps.com.
At the end of the day, our goal is to provide our guests and their families with unforgettable experiences and memories that last a lifetime. While hardships will surely continue to linger in the coming months and maybe even years, we promise that the Libby Camps experience at its very core will remain largely authentic and unchanged from what our very first guests enjoyed 130 years ago. We look forward to seeing you all soon, and wish you and yours good health in the days ahead.
___________
Ben is an avid fly fisherman, registered Maine Guide, and the Marketing director for Libby Sporting Camps. When he's not exploring T8-R9 in search of new water, he can be reached at [email protected].
For more articles and stories about hunting, fishing and the outdoors, be sure to subscribe to our monthly publication the Northwoods Sporting Journal.
To access past copies of the Northwoods Sporting Journal in digital format at no charge, click here.