Wild Trout vs Native Trout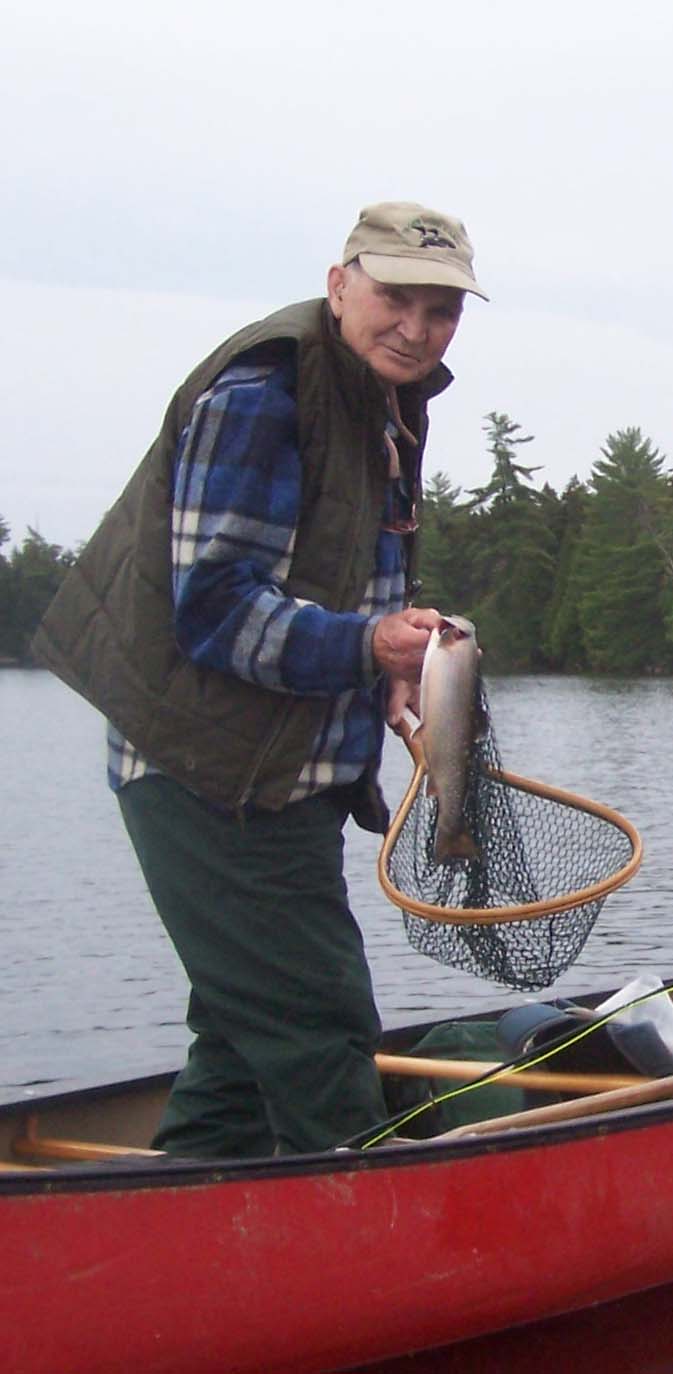 The Maine Department of Inland Fisheries and Wildlife (MDIFW) is committed to protecting and enhancing its native and wild brook trout populations. This was clearly evident at last year's Eastern States Brook Trout Initiative in West Virginia, where representatives from all states from Maine to Georgia met to identify the causes for the loss of native brook trout populations in the United States and secondly to prepare plans to address these problems. While it's obvious that brook trout populations in southern Maine and central Maine have been compromised over the past century, most populations in western Maine and northern Maine are still intact. Other states aren't so lucky, and Maine is held in high regard when it comes to protecting its native trout populations.
In addition to Maine's native brook trout populations, there are hundreds of lakes and ponds, and perhaps thousands of miles of brooks and streams with wild populations. For anglers seeking opportunities to fish for native or wild brook trout in the US, Maine is the preferred destination. It's easy to understand why MDIFW's fishery division, established in 1953, has long recognized the importance to preserving this resource.
With all this discussion about native and wild trout populations, perhaps we need to step back and describe the difference between wild and native brook trout.
Native brook trout: These populations exist today as they have for thousands of years. These waters have never been stocked with brook trout, and still produce healthy fishable populations. Maine has identified nearly 300 lakes and ponds that support native brook trout populations. Allagash Lake is a good example of a pond that supports a native brook trout population. There are many other lakes and ponds that support relict populations of native brook trout that have not been added to this list.
Unfortunately, our stream inventories are not as complete as our lake inventories. Consequently, while there are likely many hundreds of streams with native brook trout populations we cannot ascertain an exact number at this time.
Last winter, legislation was enacted to protect native brook trout populations in Maine's lakes and ponds. We identified brook trout as Maine's Heritage Fish, and developed a list that contained 295 native brook trout lakes and ponds. We agreed legislatively to prohibit stocking in these waters and to ensure that live bait restrictions are in place on all of them. Prohibiting stocking in these waters will insure that the genetics of these populations will remain intact for years to come.
Wild Brook Trout: These are brook trout populations that are supported by natural reproduction, but have been stocked in the past. Many of Maine's premier trout waters fall into this category. Sourdnahunk Lake and Kennebago Lake are good examples of wild brook trout waters. Both of these waters have been stocked with brook trout in the distant past, but now support wild brook trout fisheries. Many of Maine's wild brook trout waters were stocked in the late 1800's by the federal government, or in the mid 20th century by this Department. Again, there are likely many hundreds of streams with wild brook trout populations, but we cannot identify an exact number at this time.
Although not classified as native, wild fisheries are extremely important and IFW takes extra precautions to protect them. Even though we can't guarantee that the genetics are unaltered, these waters are unique and deserve special attention. Recently we've developed a committee to more accurately identify Maine's wild brook trout waters, and to develop policies to address their future management. This committee will be reporting its findings to the legislature next session.
Whether wild or native, this department is committed to protecting the state's brook trout resource. We fully recognize their importance to the ecology and the economy of the state of Maine, and will continue to work toward the enhancement and protection of these populations.
For more articles and stories about hunting, fishing and the outdoors, be sure to subscribe to our monthly publication the Northwoods Sporting Journal.
To access past copies of the Northwoods Sporting Journal in digital format at no charge, click here.