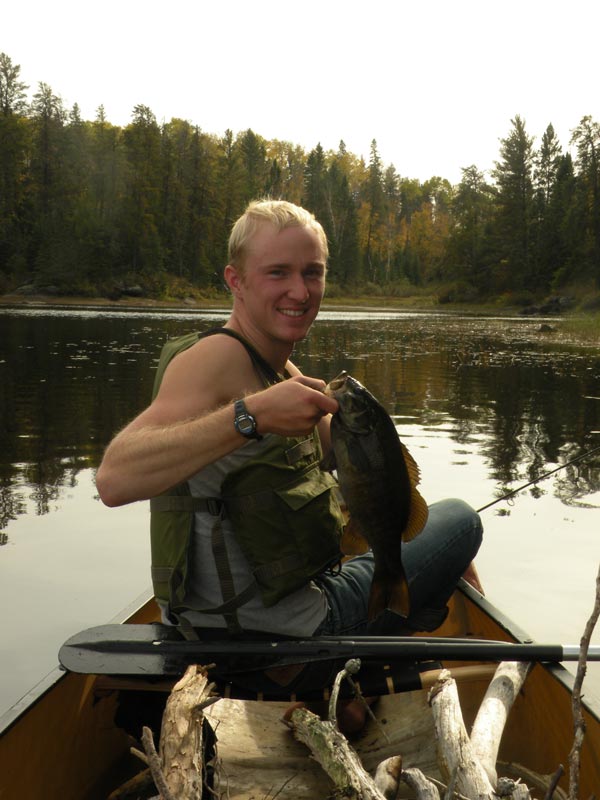 Mike Delvisco is one of the most educated bass anglers I know and his simple approach to establishing bass patterns is a sure fire way to increase your confidence in locating as well as landing more bass……especially during the heat of summer!
"Many times during the hottest days of summer the majority of bass anglers vacate shallow water patterns exiting the banks as they look for deeper structure oriented bass, "suggest Delvisco, one of B.A.S.S. Bassmaster Universities top instructors. "Now don't misunderstand me, this is indeed a great way to fish and utilize your electronics. However, some of my biggest bass of the year revolve around two basic summertime shallow water patterns, Buzzbaits and Flipping."
Delvisco will usually start his day working a Cavitron Buzzbait in shallow cover for more aggressive largemouth bass. "Buzzbaits are very versatile having a distinct advantage of being extremely weedless, allowing anglers to work them in and through any type of cover whether it be wood, grass, lily pads, emergent or submergent vegetation," claims Mike Dlevisco.
Delvosco, doesn't just tie on a buzzbait and start casting and retrieving. Having a sound foundation in keying in on two of a bass's motivating senses, sight and hearing paired with a bass's predatory instincts this Stratos Boats Touring Pro tweaks his buzzbaits!
"It's imperative, more often than not, a buzzbait be retrieved as slowly as possible and in my opinion displace a maximum amount of water while giving off a high pitched squealing sound. Which drives bass crazy, especially big bass in shallow water under extremely hot conditions," says Delvisco.
Mike Delvisco modifies his Cavitron Buzzbaits, by crimping the rivet that holds the blade in place, claiming that now the blade will rub against the rivet as it rotates creating the high pitched squeal he is looking for. In addition, Delvicso says the unique design of the Cavitron Buzzbait blade allows it to be retrieved at enticingly slow speeds, while the patented shaft allows the head and hook to ride just under the surface increasing an angler's hook-up ratio.
Connecticut's FLW Stren Series angler Art Rife is quick to agree with Delvicso's Cavitron buzzbait heat of the summer methods. "I will usually start my morning off working either a chartreuse Cavitron or a golden shiner Stalker Bait buzzbait along the deeper milfoil or coontail edges for more aggressive smallmouth bass." Once the buzzbait bite slows down, this Ranger/Evinrude Boat Work's Pro Staffer switches to a Hank Parker Classic spinnerbait as he begins to dissect the water column from top-to-bottom locating moving smallmouth bass.
When it comes to buzzbait equipment Rife prefers spooling his Shimano Curado reels with 15 & 17 lb P-Line while his choice of rods are G-Loomis Bronzeback Series. For Delvisco he opts for a high speed 6.3:1 Pflueger President casting reel paired with an All Star 7′ M-MH rod and his buzzbaits are tied to the heaviest line he can get away with, usually 20 lb Yo-zuri Hybrid. Delvisco prefers white or white/chartreuse in clear water and switches to black buzzbaits in dingy or muddy conditions.
"During the heat of summer most of my flipping revolves around vegetation, located close to deeper water, and if there is a transition change in bottom contend, such as soft to hard or a contour change indicating solid edges, these are the areas I'll concentrate my efforts in," advises Delvisco.
Monitoring his Humminbird electronics, Rife positions his Ranger boat along the outside edges of deep weedlines, while slowly working his Minn Kota trolling motor in and out of cuts and pockets as he follows the contour line. "Before leaving the weedlines after the early morning buzzbait bite, I will always spend some time flipping a black/blue jig along the deeper outside edges."
When it comes to flipping, Delvisco on the other hand prefers bigger bulky baits over larger and longer baits, reasoning he gets a better hook up due to the bass inhaling his offering. "I think the bass can find bulky baits easier, so I utilize four inch Yamamoto craws, Ika's and tubes most of the time. However, if the bite is really tough it is not uncommon for me to down-size to the three inch version of these baits!"
Bass are warm water creatures and as the water temperatures increase so does a bass's metabolism as well as their appetite. "There are some key reasons why I dedicate a lot of time to flipping the weeds in the heat," suggest Mike Delvisco. "Life within the aquatic world is energized via the oxygen given off by vegetation. Bass need this oxygen to survive, as do baitfish. So besides from providing a comfort zone for bass the vegetation is also a haven for baitfish."
While Mike Delvisco continues to dissect the shallow weeds in an effort to locate largemouths within the water column, Art Rife will head towards deeper drop-offs, searching for isolated rock piles. "Water depth will vary from lake to lake but more often than not I'll start my search in the 10′ range usually ending no deeper than 35′," claims Rife. Trading his baitcasting outfit for spinning gear, Art Rife rigs a Drop-Shot setup utilizing a circle or octopus hook with the point of the hook up impelled into a Stalker Bait Finesse tube, he varies his leader length depending on the water depth and the bass's location off the bottom.
"I will mark the rock piles by dropping buoy markers off to one side of the rock piles, then make a long cast, allowing my bait to reach bottom. Once I can feel the bottom with the weight I'll merely drag the rig slowly back to the boat." Rife warns, "It is extremely important that anglers simply sweep their rod to one side while reeling, the circle style hooks will set themselves!"
Pro's Tip Mike Delvisco: Little things in flipping can make all the difference between casting & catching! Fish position within the weeds is key to bait size and weight size, therefore utilize as little weight as needed to penetrate the vegetation, this may mean weights between ½-1 ¼ oz. Let the vegetation dictate your choice in baits and weights for proper penetration.
Pro's Tip Art Rife: There are no guarantees in bass fishing; however during the extreme heat of summer during a bright sunny hot afternoon, a buzzbait burned on the surface over weedlines can be dynamite for topwater explosive action all day long!
Bill Decoteau is an outdoor journalist with a strong passion for pursuing the Black Bass. His activities include covering professional bass trails, the New England Paralyzed Veterans of America Bass Trail, as well as coordinating classroom seminars for Bassmaster Universities programs, or sharing winning techniques utilized by some of the nationals' top-bass pro's at many of the regional sportsmen shows.
For more articles and stories about hunting, fishing and the outdoors, be sure to subscribe to our monthly publication the Northwoods Sporting Journal.
To access past copies of the Northwoods Sporting Journal in digital format at no charge, click here.