Sporting Journal's Top Shelf Game & Fish Recipes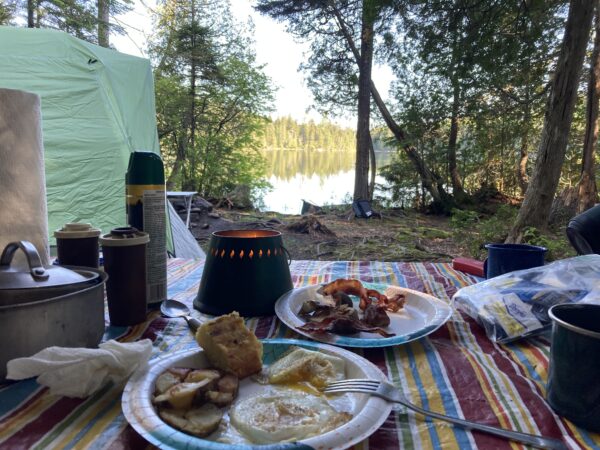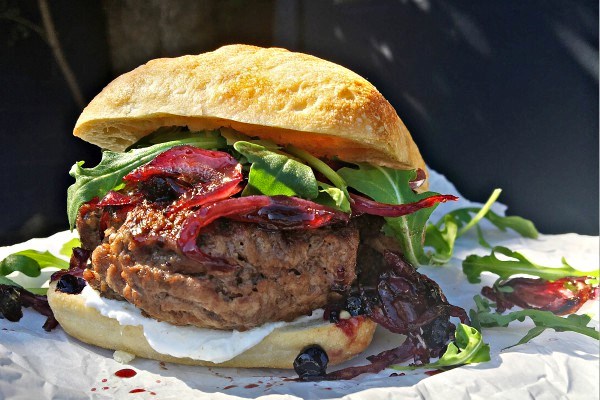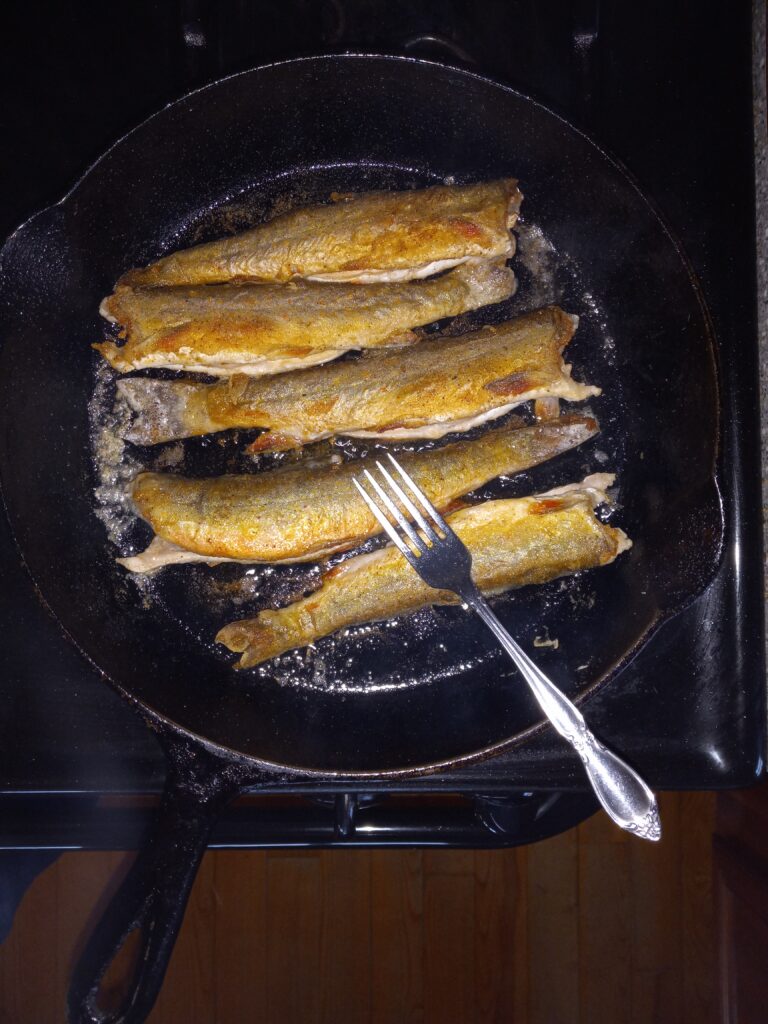 Dana's Bear Loaf
By V. Paul Reynolds
What does bear meat taste like?
If you google the question, you'll get a variety of answers. "It can be gamey and greasy." "Hard to describe." "It tastes a little like beef and a little like pork."
Over the years, I've tried just about every wild critter Maine has to offer. Only two turned me off. One dish used ground beaver burger. I found it nauseatingly sweet. And one time at deer camp on Pearl Pond of Ebeemee, Bud Leavitt, the late outdoor writer for the Bangor Daily News, concocted a thin soup from the meat of a snapping turtle. Ugh. It was dreadful. Sorry, Bud.
Bear meat? My experience with bear meat has been positive. My wife Diane killed a small sow bear a few years back. We cooled the meat quickly and butchered it meticulously, making sure to trim all fat from the cuts. The roasts were excellent table fare and the burger made wonderful lasagna! We once served a bear lasagna to an unsuspecting dinner guest who had always refused adamantly to EVER consume wild game. She swooned over the lasagna and, to this day, is none the wiser.
Bear meat's bad rap no doubt stems from improper meat handling. Or, perhaps, in a few isolated cases, the "bad" bear was the product of a poor diet. As omnivores, bears are opportunistic feeders.
This year at deer camp, the Skulkers of Seboeis head chef, Dana Young, prepared a bear meat loaf as one of the main courses served up at our 43rd Annual Game Dinner. It was a big hit. In fact, I can recall no other wild game dish that has evoked so many bug-eyed superlatives from the skulker huntsmen.
The recipe follows. Since it has never before been written down, and was "extracted" from the cook's next-day recollection of how he assembled this culinary lashup, you'll have to wing it on some of the amounts. Play around with it. I tried it last week using 2 lbs of elk burger and three store-bought sweet Italian sausage. It was very good, but not as good as the real McCoy. (Too much sausage).
Dana's Bear Meat Loaf
2 lbs ground bear meat
1/2 lb sweet bear or conventional sweet sausage
garlic powder
ketchup
lightly sauted onions and mushrooms
bread crumbs
milk-soaked white bread (squeeze out the milk and break up the bread)
pepper & salt
worcestershire sauce
1/2 cup shredded cheese of choice
2 eggs
1/4 package of Lipton Onion Soup mix
Mix all of the ingredients, except the Lipton Onion soup mix, (estimated amounts) in a bowl and form into a large ball. Dust the outside of the ball with flour. In a large cast iron skillet, partially flatten the meat ball and brown on both sides in oil. Keeping the meat ball in the skillet, sprinkle with the 1/4 package of Lipton Onion soup mix. Add a quarter cup of water and a few carrots, potatoes and pieces of raw onions alongside the meat loaf in the skillet. Cover the skillet with aluminum foil and bake for an hour plus in a 350 degree oven. Remove the foil after an hour of cooking to check the doneness of the vegetables. If more cooking is required remove the foil and put dish back in oven for desired amount of cooking time.
* Recipe also ideal for bear meat balls. Eliminate the flouring.
Maple Bourbon Grouse for Two
Ingredients
4 grouse breasts
Olive oil
WildCheff Tuscan Blend seasoning
WildCheff Roasted Garlic Powder
WildCheff Sagebrush Blend seasoning
8 oz of shiitake mushrooms
Maple bourbon
Butter
flour
Directions
Lightly coat grouse breasts with olive oil, and then season them to your liking with the Tuscan spice and roasted garlic powder.
Lightly dredge the breast meat with unbleached all-purpose flour and shake off excess.
Heat up a skillet over medium high heat and add a tablespoon of olive oil and "real" butter.
When butter is melted add the breasts to the pan and brown on both sides until cooked.
Remove the grouse from the pan and tent foil and set aside.
Add a tablespoon of butter and mushrooms to the pan and saute until browned.
Add approximately one cup of Sweet Marsala wine to the pan and turn up heat so the wine bubbles and cook for 3-5 minutes, while working fond into the wine sauce. Season the sauce with a pinch of sagebrush seasoning and some roasted garlic powder.
Sauce should thicken. If needed, make a slurry with a teaspoon of cornstarch and cold water (stir with fork) and stir into wine to slightly thicken.
Add grouse back to sauce so meat is coated.
Serve grouse and wine sauce over cooked spaghetti squash, or with mashed potatoes and your favorite veggies.
WildCheff seasonings are found at WildCheff.com. Recipe submitted by Dennis Corriveau aka Wild Cheff
Best Venison Recipes
By V. Paul Reynolds
When the winter winds come blowing in and temperatures hover in the single digits, cooking and consuming great food warms the tummy and the soul. These venison recipes are sure to please.
                                                    Seboeis Stew
This recipe has been a time-tested favorite at a Maine North Woods deer camp frequented by a group of deer hunters who call themselves the Skulkers of Seboeis. This group celebrated its 50th year this year at deer camp! In the early days, this group's annual Game Dinner included a large steaming bowl of Seboeis Stew, served with buttermilk biscuits and a nice red wine. The late Maine outdoor writer Bud Leavitt, who rarely missed a meal, liked this stew a lot. In his book Twelve Months in Maine, Leavitt wrote in November of 1977: "This is a concoction designed to please the inner man, V. Paul Reynolds, inventor:"
2 lbs. venison, cubed, trimmed
2 tablespoons cooking oil
4 cups water
1 medium onion minced
1 clove garlic
1 tablespoon lemon juice
1 bay leaf
1 tablespoon sugar
1 teaspoon Worcestershire sauce
6 carrots quartered
4 potatoes quartered
1 cup diced turnip
1 beef bouillon cube
Flour the venison and brown in hot fat with onions and garlic. Add water and all seasonings. Cover and slow slimmer for about two hours stirring occasionally. Then add the vegetables, slow cooking for about one hour.
Nana's Mincemeat for Pie
By V. Paul Reynolds
This is my late mother's recipe. She always insisted that it dated back to the era of the Pilgrims
5 C. deer meat
7 C. apples
1 C. suet
1 orange (skin and all)
2 1/2 C. molasses
3 C. sugar (part brown sugar)
3 C. cider
2 C. vinegar
4 t. salt
4 t. cinnamon
4 t. Gloves
1/2 t. pepper
2 pounds raisins
Cook deer meat first and remove from bone. Grind deer into deerburger.
Cook deer meat, apples, suet, and orange until apples are soft. Add remaining ingredients and cook till browned up and glazed over (about three hours). Place hot into sterilized jars. Makes about 11 pints.
                                                                    Diane's Deerburger Soup
BY V. Paul Reynolds
This is my wife Diane's culinary creation. It is my favorite and also received a rave review from the late outdoor writer George Smith of Mt Vernon.
2 lbs ground lean venison
4 garlic cloves minced
1 big onion chopped
1 tbs. olive oil
1 cup diced celery
1-2 cups diced carrots
corn cut from 4 frozen ears ( or 1 can whole kernel corn drained)
4-5 whole frozen garden tomatoes ( or 1 large can of whole tomatoes)
half can of beef broth, or 2 beef bullion cubes
1 tsp. Worcestershire
bayleaf, basil, fresh ground pepper, salt
1 tsp. sugar
To prepare, heat olive oil in large sauce pan. Add garlic, onion and meat. Cook on low heat for few minutes until meat is browned and onion is transparent. Then add broth and small amount (cup) of water. (You might need to add more water later). Add remainder of recipe and simmer until carrots are tender.
* Diane suggests experimenting with your favorite herbs. She believes that the herbs and veggies from the home garden and freezer really make the difference.
Grouse Recipes
Republished from "Twelve Months in Maine" by Bud Leavitt
Shin Pond Grouse:
Prepare a stuffing of cooked and minced giblets, 3 quarts of stale bread crumbed, 2 large minced garlic cloves, 1 large minced onion, ½ teaspoon ground oregano, 1 teaspoon ground sage, salt, and pepper to taste.
Moisten stuffing ingredients with giblet stock and mix well. Rub inside of bird lightly with butter. Salt and pepper inside and outside of bird to taste. Stuff the bird and close the body cavity, with skewers of twine. Lightly rub outside of bird with butter and then sprinkle very lightly with flour. Roast covered bird at 325 degrees for about 30 minutes per pound, until tender.
Remove roaster cover for last few minutes of roasting time.
You're using an old recipe of Arthur Augustine's.
Ayotte's Country Store Pa'tridge:
In the heart of Carrabassett Valley, deep in the mountain bosom of western Maine, you'll find Ayotte's Country Store.
It's the fall hangout or stopping off point for hunters, skiers, and foliage viewers in need of supplies and a bit of cheese 'n' cracker conversation.
The proprietors, Marth and Richard Ayotte, are elegant hosts and delight in serving superbly prepared game on their dinner table.
Dick Ayotte says he learned to "cook a pa'tridge from an old-timer when I was a kid living in Houlton."
Ayotte's "secret" recipe, he swears, is going public for the first time. Here it is:
"Truss two pa'tridges about 1 lb. each, and rub the inside with salt and pepper.
"I then lay two slices of Ayotte's Country Store salt pork or bacon over the breasts and roast in a preheated 400-degree oven for 30 to 45 minutes, until crisp and brown.
"I now remove the pork 10 minutes before the end of the cooking time and baste over five minutes later.
"Now, here's where that little extra comes in and makes this way of cooking a pa'tridge elegant and different. I pour an ounce of brandy over each bird and light immediately.
"You then remove the birds to a hot platter.
"Skim off the surplus fat from the pan and add one third of a cup of Madeira or dry sherry and bring to a boil on top of the stove, stirring until blended and smooth. Pour over the birds and serve at once. And as a final note, I don't wish to sound commercial, but you can get all the ingredients except the pa'tridge at Ayotte's Country Store.
Venison Marinade:
Republished from "Best Venison Ever" by John O. Cartier
Marinade for Large Roasts:
½ cup dry red wine
½ cup cider vinegar
¼ cup vegetable oil
2 bay leaves
1 crushed clove garlic
2 slices onion
A dash of hot pepper sauce
Tomato Juice Marinade:
½ teaspoon garlic powder
1 tablespoon Worcestershire sauce
½ pint tomato juice
2 small onions, diced
Tomato-Beer Marinade:
1 bottle of beer, small
1 cup tomato juice
1 medium onion, finely chopped
6 drops hot pepper sauce
¼ tablespoon celery salt
Dash of garlic powder
Lemon-Garlic Marinade
½ cup lemon juice
½ cup vegetable oil
2 teaspoons dried oregano leaves
1 teaspoon mustard
The last one is a cooked marinade. Combine all ingredients and heat until bubbly. Cool to room temperature before using.
Use the same procedure with any marinade when treating any flat meat. Place the food into the plastic bag in level position. Pour on enough marinade to cover top side. Rub in. Turn meat over and repeat. Seal bag. Turn occasionally during marinating period because this helps keep the juices in best contact with the meat. Roasts are best marinated in glass bowls. Rub in marinade.
Remove the meat from bag and wipe off any excess marinade when ready to cook. This eliminates too much marinade taste on the surface. Cook with the same techniques you would use for unmarinated meat. Do not reuse marinades because of possible bacteria associated with raw meat.
During my marinade discussions with various game cooks, one theme came up several times. These folks claim that most commercial marinades aren't suitable for venison because they don't contain burgundy or juniper berries. I don't subscribe to that theory, but if it sounds good to you go with ½ cup burgundy and 3 crushed juniper berries when you mix your next batch of marinade.
Try the following marinade as a special for venison only. I got the recipe—and a sample—from Ed Potkey. He said it does a poor job on beef because of a different texture of meat. It did a great job on the kabobs I made from a mule deer buck Ed shot in New Mexico.
½ cup cooking oil
½ cup soy sauce
¼ cup shrry
2 tablespoons brown sugar
1 ¼ tablespoons brown sugar
1 ¼ teaspoons dry mustard
1 clove garlic, crushed
1 tablespoon crushed ginger or ½ teaspoon powdered ginger
Mix well and use with 4 to 5 pounds of venison. Marinate overnight. Ed said to use Kikkoman soy sauce if you can get it. He also said to cut the ingredients in half if you are going to cook enough meat for only 2 or 3 servings.
Chamberlain Chowder
By V. Paul Reynolds
Although I don't ice fish any more (hard to find safe ice in the Florida Keys), I was once a diehard ice fisherman and I have seen it all: the good, the bad, and the ugly. The good days on the ice were almost always in mid-March when the afternoon sun warmed things up, the fish were active and the fishing holes remained free of ice.
Although the worst day on the ice was better than the best day at the office, there were some days that were unremarkable: bitter cold with a north wind; ice fishing holes and tip ups that refreeze minutes after being chipped out, ungloved fingers numbed while rebaiting hooks.
Looking back, I can recall just one truly ugly ice-fishing trip.
It was at Seboeis Lake in late February. There was a February thaw at work and, after a good fishing day, we were headed down the lake at dusk on our way back to camp.
Slush fields! Hidden beneath a surface crust of snow on the ice were pockets of water. Our snowmobiles, complete with hauled tote sleds, broke through the crust. We gunned the machines trying to break free and get back up on the surface crust. No joy! Soon the snowmobiles and the slush covered tote sleds were mired and not moving.
Ever happen to you? In time, we managed, with a team effort, to liberate our sleds and our exhausted water-soaked bodies from that slush field hell.
Later that evening, back at camp, with a warming fire and a steaming bowl of scallop stew, we were reminded that the best part of ice fishing is what comes after: the toddy, the food and the warm camp.
I think that Al Cowperthwaite, director of North Maine Woods and an active Aroostook outdoorsman, would share my sentiments. In fact, he and his ice fishing compadres have taken the side benefits of ice fishing to a whole new level with an on-the-ice culinary lash up he calls Chamberlain Chowder. Here, in Al's words, is how he prepares and assembles this belly-warming, soul- satisfying concoction:
Sometime mid-morning we put a large kettle on the fire and begin the process of creating a batch of "Chamberlain Chowder."   The basic ingredient is anything that comes through the ice in the morning hours- cusk make a great ingredient or brook trout or togue or whitefish.
The first thing that goes into the pot is a pound of bacon which has been cut into spoon sized chunks.  Once the bacon is about done, throw in two large chopped onions, then about 2 quarts of water, a pound of potatoes diced.  Add a half pound of real butter, 2 tablespoons of salt and 1 teaspoon of pepper, 2 sliced garlic cloves.
While this simmers until the potatoes are soft, we fillet the fresh-caught fish and set them aside until the potatoes are ready, then add the fish, scallops, shrimp, lobster and, if the fresh fish happen to be scarce, we substitute by adding some haddock. Then cook until the fish is done but not so long that all the fish fall apart.
Just before the mixture starts to boil, add a half cup of cooking sherry and a half gallon of half and half.  We bring the temperature back to just before boiling and serve with some oyster crackers.  Feeds about 10-12 fellows and if there are any leftovers they never go to waste.
Wild Meat Spoilers
By V. Paul Reynolds
Let me be blunt. When it comes to eating out, I am a cynical curmudgeon who prefers my own or my wife's great cooking. Frequent patronizing of restaurants is my idea of an obligatory chore. My wife is convinced that my jaded view of restaurants is grounded in the fact that I am close with the buck. That is only part of it. Not only do I wince at paying three times what most entries are worth, public eateries, I find, have a knack for taking perfectly good food and compromising it with overcooking and too many herbal doodads and over seasoning.
Where we winter over in the Florida Keys is Restaurant Central. There are almost as many dining out places as there are fishing boats and white BMWs. The local joke is "Islamorada is a drinking town with a fishing problem." Islamorada means village of islands. It would not be far-fetched to call it Islarestaurante, a fishing town with an eating problem.
Recently, at one of our expensive, top-shelf eateries, the Yellowtail Snapper dish, which can be one of my favorites at home, caught my attention. As it turned out the snapper was not overcooked, which is generally the case, but there was a problem: lemon overdose. The snapper had been "brined" with the squeezings of at least 12 fresh lemons. Talk about pucker factor! As we left the restaurant, my wife asked me why my lips were pursed. A few hours later I was able to move my lips enough to explain it all to her.
Wild protein, whether it is venison back strap or a filet of fresh-caught Yellowtail snapper, is a gift unto itself, delicate, taste-rich stand alones that ought not to be subjected to culinary skullduggery or artful concoctions that mask flavor and conceal the essence of wildness.
Can you really improve upon the taste of fresh-caught whitefish or venison loin? Try this. Take two chunks of the same fish fillet. Heat up some hot oil. Roll one fish chunk in Herbie's Super Duper Jalapeno Beer Batter and cook in the oil. Drop the other unbattered fish fillet naked into the hot oil. When they are cooked, taste test for comparison.
For test two, heat up a cast iron fry pan. Add some butter and olive oil. When it's smoking hot, toss in a lightly-peppered venison loin and cook rare on high heat. Put it aside. Take another piece of loin and marinade it a few hours in Herbie's Super Duper Mango Wild Meat Brine. Remove from the brine and cook over hot heat adding generous amounts of Montreal Seasoning, red wine, and two tablespoons of Robert's Redhot Roux. After cooking this conglomeration, garnish with a creamy goat-cheese white sauce. When this is done, conduct another comparison taste test. ( This is best done in total sobriety).
The point is this, in case you missed it. In cooking, as in life, man is an incorrigible meddler forever trying to improve on something that is already perfection. A fresh fillet of Yellowtail snapper and/or a thick cut of venison back strap (loin) is as good all by itself as Nature can make it.
If you or your dinner guests don't care for "the wild taste" then forget it. Do your culinary spruce ups with a piece of domestic corn-fed beef, or one of those farm-raised, genetically-altered salmon from Brazil or Venezuela.
Or maybe just go to a local restaurant.
Pickerel Perfect
BY V. Paul Reynolds
I know of no better way to get kids hooked on fishing than to expose them to an action-packed pickerel pond on a sunny day in late February of early March.
The eating challenge remained, though. In our family, one never catches or kills anything that isn't consumed. And yet the Creator — it would seem — did not intend for man to feast on these bone-laden fishes. Those wispy, long bones have discouraged many a fish eater who decided that getting throat-speared by a sneaky fish bone was too big a price to pay for a mouthful of sweet meat. Nevertheless, through trial and error and with the help of some preparation tips from my Medford guide Doug Russell, we eventually adopted and fine-tuned a surefire way to cook and eat pickerel free of bone-choking anxiety.
Here's what you do:
1. Take a sharp fillet knife and carefully slice off both fillets from the pickerel leaving the skin attached to the meat.
2. Scrape off the brunt of the larger scales (but don't work to hard at this).
3. Turn the fillet over on a cutting board, meat side up. Using a razor-sharp fillet knife, start at one end of the fillet and draw the blade across the flesh until it reaches the underlying skin. Continue to make vertical cuts across the fillet. Space the cuts about one-half inch apart. Then turn the fillet and make a series of horizontal slices similarly spaced. What you are doing, in effect, is criss-crossing the cuts and making a cube-steak of pickerel meat with the skin still attached and uncut.
4. Place the cubed fillets in a refrigerator dish and pour over them a cup or so of evaporated milk. Let this set for an hour or so.
5. Remove fillets from dish and roll in your favorite fish batter (a mixture of well-peppered flour and corn meal will do fine).
6. Place the battered fillets flesh down in a skillet coated with a generous layer of cooking oil (olive oil is best) and cook until both sides are golden brown.
7. Remove and drain well on paper towels. Serve hot.
Lot of work? Yep. But don't take shortcuts. The cubing, the milk-soaking, and the frying in hot oil all serve to minimize the bones and liberate all of that sweet, succulent fish flesh. And it is some good! In fact, prepared this way, a winter-caught chain pickerel will give any pan-fried trout or salmon a run for its money.
Hunter's Pheasant
* This recipe works well with quail, grouse, game hens or chicken.
–Place pheasant pieces in bag of flour with salt, pepper and lots of paprika.
– melt one stick of butter and place meat in baking dish and pour butter over the meat.
– Bake 30 minutes in oven at 400 degrees.
– Prepare sauce:
one can of cream of mushroom soup
¼ cup water
generous portion of freshly sauted mushrooms
¼ cup of dry cooking sherry or white wine
Remove meat from the oven and turn. Pour sauce over the meat and cook an additional 15 minutes at 400 degrees.
Mi'kmaq Venison Burger with Maine Blueberry Onion Jam
By Denny Corriveau
Ingredients
2 T of pure butter
1 C of red onion, thin-sliced
1 T of WildCheff Blueberry Balsamic Vinegar (can substitute with plain balsamic)
2 T of blueberry jam
1 lb. of venison burger (buffalo, moose, deer, bear, elk, caribou)
1 1/2 tsp. of WildCheff Smoked Applewood Salt (or good sea salt)
2 T of olive oil
1/4 C of plain yogurt
1 C of arugula
4 crusty burger buns (Ciabatta)
Directions
Heat a tablespoon of butter in a small pan over medium. Add in red onion and cook until soft and fragrant, about 3 minutes. Add in blueberry vinegar and continue to cook for another 2 minutes. Reduce heat to low. Stir in blueberry jam and simmer for 3-5 minutes or until mixture is thick.
Place meat and salt in a bowl. Drizzle a tablespoon of olive oil over the meat and work into the meat.
Divide meat into 4 portions and form patties using your hands. Pack tightly, but do not overwork meat.
Heat a large cast iron skillet over medium-high. Add in oil and a tablespoon of butter. When butter melts into oil, gently place burgers into pan.
Cook until a golden-brown crust forms, about 4-5 minutes per side.
Cut burger buns in half lengthwise. Smear 1 tablespoon of plain yogurt on to the bottom of each bun. Place cooked burger on top of yogurt.
Divide onion jam among burgers. Top with arugula and close with top bun.
Bon Appetit! — New England's WildCheff
Bleu Cheese Venison Bake
1 pound ground venison 
2 tablespoons olive oil for browning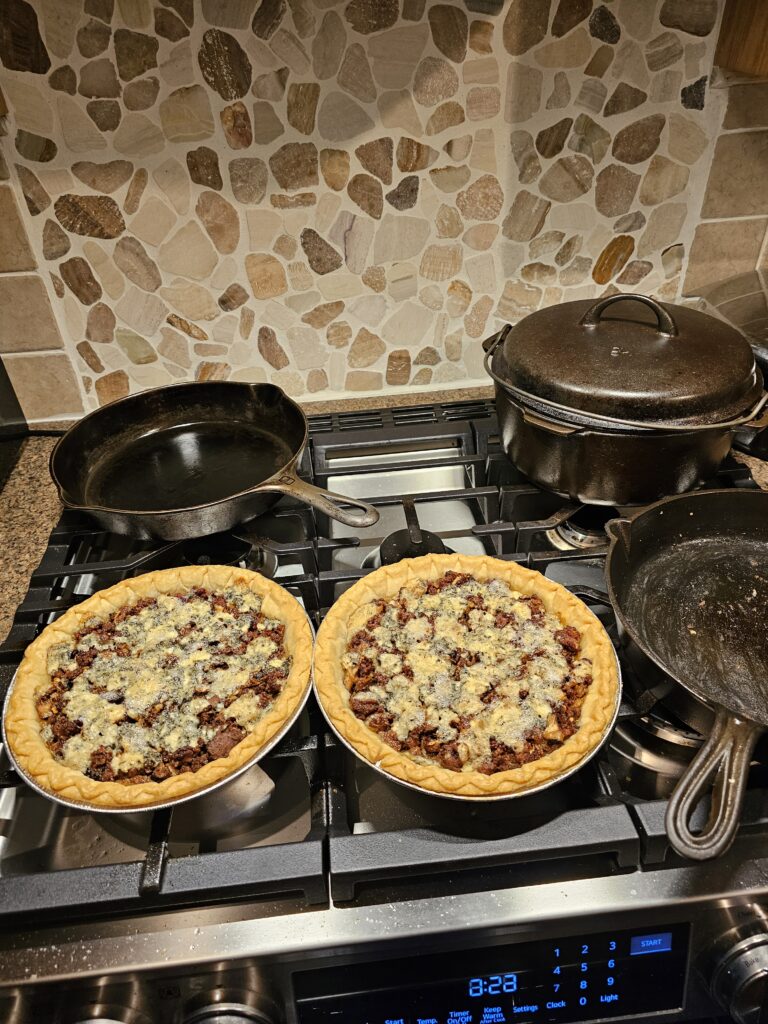 1/2  tablespoon minced garlic 
2 tablespoons Worcestershire sauce
1 package dry French onion soup mix
1 cup sliced mushrooms 
1-2 cup Bleu cheese (crumbled)
2 pie crusts
Brown ground venison in olive oil. Add garlic, Worcestershire sauce,  dry soup mix, and mushrooms, simmer for a few minutes. Pour venison mixture into pie crust and sprinkle on crumbled Bleu cheese. Bake 30 minutes in 350 degree oven.
—Submitted By Erik Warren, Clinton, OH
Pan Fried Togue
Togue can be excellent table fare but has to be properly prepared. Here's my recipe.
1.  As soon as possible after catching, filet it and remove the skin from both filets. It is essential to keep a sharp edge on you knife, resharpening for each filet. The knife that I use has an eight inch, somewhat flexible blade.
2.  Trim the strip of fat that runs along the bottom of each filet.
3.  Roll in a mixture of Italian bread crumbs Panco and flour.
4.  Fry in hot olive oil, turning once until done,
Togue must be filleted and eaten fresh the same day as caught. 
The filets are tasty appetizers at fishing camp along with your favorite beverage, especially after a "long hard" day on the water.
Submitted by Joe Bertolaccini
Partridge Marsala
Ingredients:
4 partridge (Ruffed grouse)
1/2 cup flour
1 cup bread crumbs
1 tsp salt
1/2 tsp pepper
1 tsp oregano
1 tsp basil
1 egg
4 Tbsp butter
6 Tbsp olive oil
8 oz mushrooms (chanterelles if you have them)
2 cups Marsala wine
1/2 cup sherry
Directions:
1. Grab your shotgun, rifle. What have ya and go out and get some birds.
2. Clean those birds and pound the breasts till about 1/4" thick.
3. Mix the dry ingredients.
4. Mix 1 egg with a little water for dipping those delicious breasts.
5. In a cast iron skillet add the butter and olive oil and while it's getting hot..
6. Dredge the breasts in the flour mix. Dip in the egg mix and then the flour mix again.
7. Fry the breasts till brown. Flip em over and add the mushrooms. We use dehydrated chanterelles but the grocery store mushrooms will suffice.
8. Add the Marsala and sherry.
9. Cover and simmer for 30 minutes.
10. Crack open a beer, pour a glass o wine, grab a cup of tea or whatever and celebrate the gourmet grouse dinner you're about to enjoy.
Rebecca Unobskey &
Scott Hosmer
Great Pond, ME
Mushroom Soup Gravy
"Doctoring up" the soup base is imperative; opening the can is just the beginning. By using unsalted cream of mushroom soup, I can add in salt myself and maintain better control of the flavor. I start by sauteing diced onions and garlic in butter. After the aromatics soften, a few handfuls of fresh chopped mushrooms are added, along with parsley and thyme. After the herbs, I add in a generous splash of dry white wine, like a Sauvignon Blanc or Pinot Grigio, followed by a few shakes of Worcestershire sauce and ground black pepper. The last step is to add in the can of soup base. The magic happens with a long simmer, during which the color darkens. After an initial taste, I add a little more of this and a little more of that. The result is a damn good gravy fit for the fall hunting season – and any other time.
Pour the mushroom sauce over venison steaks and sauteed onions or drizzle it over a deer burger. The sauce is also great over mashed or roasted potatoes. And, if you strike out with a deer this season, strips of grouse breast dipped in the sauce is a treat. If wild game birds are hard to come by, dark meat chicken is almost as good. Everyone who has tried my mushroom sauce likes it… And so, I ask you, Dear Reader, am I missing something? What is wrong with cream of mushroom soup?
Submitted by Jonah Paris
For more articles about hunting, fishing and the great outdoors, be sure to subscribe to the Northwoods Sporting Journal.
For free access to past digital issues of the Northwoods Sporting Journal, click here.