By V. Paul Reynolds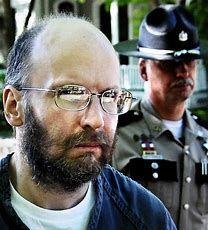 In re-reading "The Maine Woods" by Henry David Thoreau, I got to thinking about hermits. They fascinate me. Let's face it.There is not a Maine outdoorsman worth his salt who hasn't at least entertained a fantasy about pulling the societal plug and really getting off the grid.
It's one thing to lose yourself in the woods for a week with nothing but a knife, some matches, and a compass; it's quite another to disappear for 27 years like Christopher Knight, the Hermit of North Pond.
You have to really enjoy your own company to pull off a stunt like that. Knight, who has been both reviled and "legendized," didn't really measure up to the Daniel Boone image, however. He stole from others to survive. But at least he created no burden to the taxpayer – at least not until he was processed by the state judicial system.
Now take Henry David Thoreau.
The legendary Massachusetts hermit of Walden Pond took to the Maine woods, it would seem, for some of the same reasons that tugged at the Hermit of North Pond. Thoreau sought solitude and isolation. Thoreau became a famous naturalist-philosopher; Knight wound up in jail, and, not only is he not a philosopher, he's not sure why he bolted from society in the first place.
Thoreau showed up on my radar when I was a college student probing for the meaning of life. Liberal professors convinced me that, when it came to American thinkers, Henry David walked on water.
Fifty years later, I am not so awed by the Hermit of Walden Pond, even if he is the darling of the environmental movement and those bent on civil disobedience. His writing does impress, as well as his knowledge of plants, but he would not have been my choice as a canoe companion for an extended foray into the Maine woods.
To be blunt, Thoreau seems to me to have been a foppish, elitist snob, and, in all probability, a bigot. Here is his reaction to having witnessed his Indian guide slay a moose for the hide and the fresh meat:
"This afternoon's experience suggested to me how base or coarse are the motives which commonly carry men into the wilderness. The explorers and lumberers generally are all hirelings paid so much a day for their labor, and as such they have no more love for wild nature than wood-sawyers have for forests."
Can't you just see his smug expression and aristocratic nose tipped in the air?
There were other examples in his writings of a man who did not consider his Indian guide to be his equal. Critics suggest that Thoreau was philosophically inconsistent, "a man fond of paradox."
Indeed!
In the essay "Henry David Thoreau, Philosopher" Roderick Nash writes: "Thoreau left Concord in 1846 for the first of three trips to northern Maine. His expectations were high because he hoped to find genuine, primeval America. But contact with real wilderness in Maine affected him far differently than had the idea of wilderness in Concord. Instead of coming out of the woods with a deepened appreciation of the wilds, Thoreau felt a greater respect for civilization…"
Nash was being polite. For Thoreau, the bug-infested fir thickets and tangled alder runs along the East Branch were not quite the same as his so-called wilderness near Walden Pond.
The author is editor of the Northwoods Sporting Journal. He is also a Maine Guide, co-host of a weekly radio program "Maine Outdoors." His e-mail address is [email protected] . He has two books "A Maine Deer Hunter's Logbook" and his latest, "Backtrack."
For more articles and stories about hunting, fishing and the outdoors, be sure to subscribe to our monthly publication the Northwoods Sporting Journal.
To access past copies of the Northwoods Sporting Journal in digital format at no charge, click here.